DESTINATION FOCUS: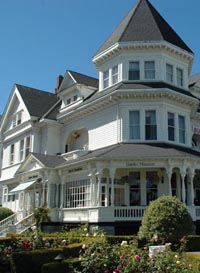 Victoria's Victorian Architecture
"So many places to go, so little time"--this cliche is never more true than when one is choosing a travel destination. Sometimes not planning a singular destination will serendipitously lead you to the "perfect" place, that is how we found the Sooke Harbour House. Driving west from Victoria, BC on Vancouver Island for about 45 minutes will bring you to the Sooke Harbour House. Cloistered beside Whiffen Spit, which extends way out into the mouth of Sooke Harbour and which helps to protect the inner basin, the Sooke Harbour House awaits the curious traveler. The owners, Sinclair and Frederique Philip have poured their heart and soul into developing, now one of Canada's most delightful and unique resorts.

---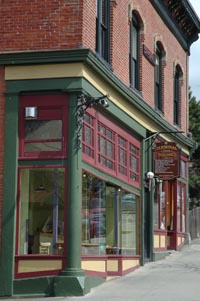 FABULOUS FAIRHAVEN:
Colorful Past with a Bright Future
Located on the Bay in South Bellingham, the old historic town of Fairhaven shares a lively and colorful past, and today is rich in both charm and character. Founded in 1871, by Daniel J. Harris, later known as Dirty Dan Harris, the town of Fairhaven was born. Dirty Dan, so nicknamed for his hygience, or lack of and his uncouth dining manners was nonetheless a good business man. He made his living by smuggling and rowing goods from Victoria to Fairhaven. From this successful trade, he managed to purchase all the land that would become the town of Fairhaven. He then sold the parcels of land to eager settlers who flocked to the area to make a new life.

---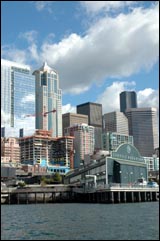 SEATTLE:
Emerald City by the Sea
The natural beauty and grandeur of the Seattle skyline, Cascades and Olympic Mountains strikes first time visitors with a sense of awe. On a clear day, spectacular views of Mt. Rainier and the sparkling waters of Puget Sound encourage visitors to take part in the enjoyment of nature.