FAIRHAVEN WATERFRONT RETREAT:
Experiencing the Chrysalis Inn & Spa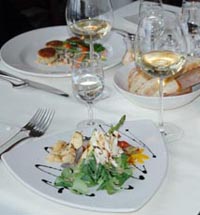 Located on the Bay in Bellingham, The Chrysalis Inn and Spa is a treat for all the senses. Decorated with Northwest comfort and luxury in mind, the inn is a welcome respite from the hectic stresses of everyday life. With a full service spa and 43 deluxe rooms and suites and its close proximity to downtown Fairhaven, planning a stay at the Chrysalis is ideal for travelers wishing to experience a bit of paradise.

---
Squidillyishes - A Byte About Puget Sound Squid
The Puget Sound is a transitory winter home and breading ground for tiny bite size squid that peruse the Eastern Pacific seaboard most of the year. They follow the flood tides in mass schools and are drawn towards bright shore lights in the black hours of night. When the greedy little "Loligo Opalescens" are in, they are both easy and illusive prey for fishermen willing to brave the chilly night air.

---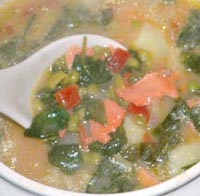 Save the Salmon, Chef - a rescue plan for dry Salmon disaster
What to do when you dried out your salmon--salmon is one of the easiest things to cook. It's also one of the easiest things to screw up. What I mean by screw up, is when you take an expensive piece of salmon and just simply cook the juice out of it. There is a world of difference between properly cooked moist and juicy salmon and one that's so dry, it sucks the moisture right out of you mouth--you usually know that to be the case when the guests say "great meal", but don't take seconds.

---
WHIDBEY ISLAND'S MUSSLE BEACH:
Drooling over Penn Cove Mussles
Like Southern California, Whidbey Island has it's own "Mussel Beach".- Except without the weight-lifters and hoards of skinny girls in bikinis. (Girls, these are the kind of mussels you eat, not just look at.)